Solve Your OSHA and HIPAA Problems with Compli®
Designed Specifically for Multi-Site Practices Like Yours!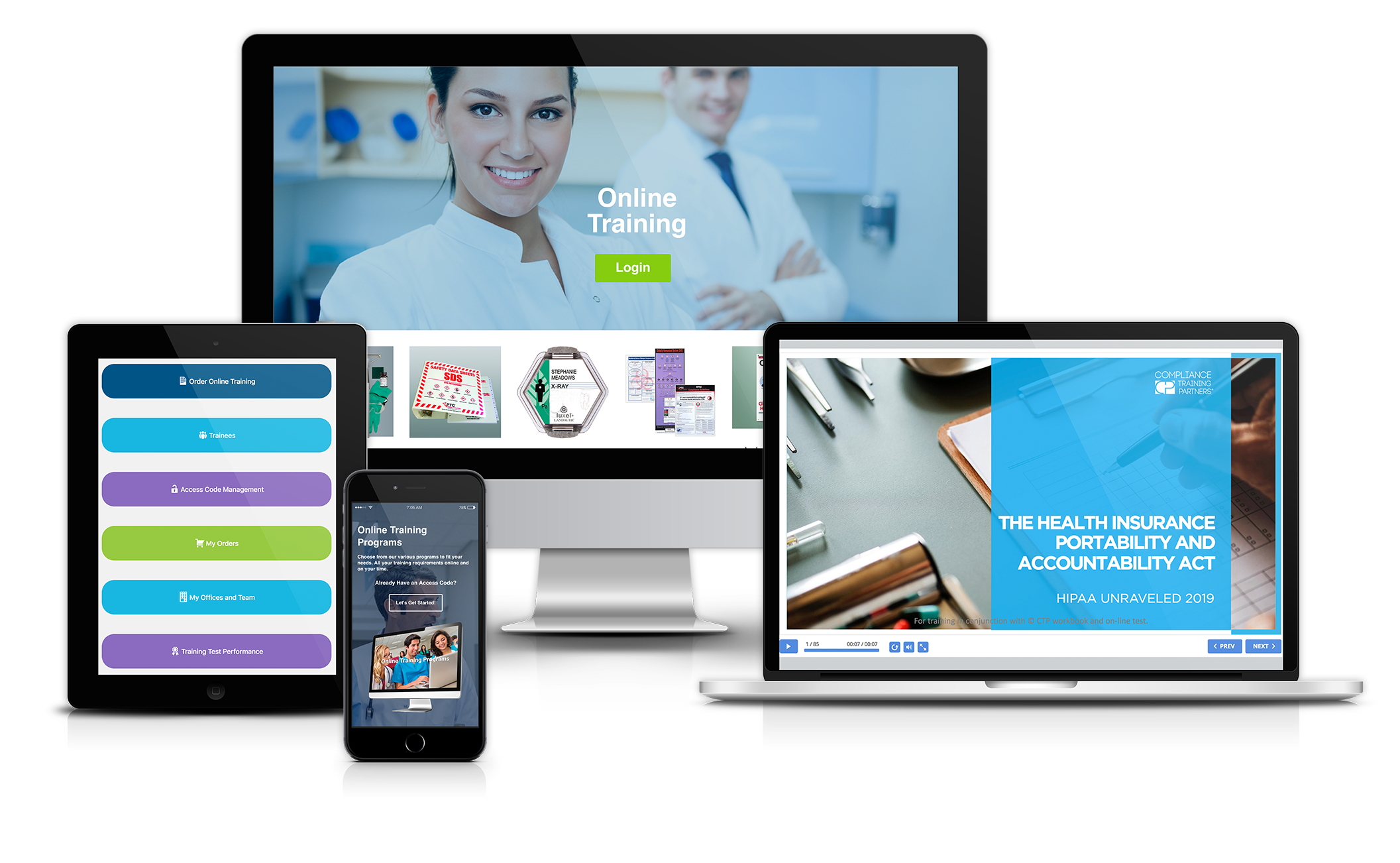 For one low monthly fee, train your entire dental team online with the support of world-class consultants!
With Compliance Training Partners, training programs are designed to deliver genuine interactive content and features to maximize user comprehension in a single source. Train with the best and most experienced dental consultants on OSHA, Infection Control, and HIPAA rules and regulations through convenient, easy-to-follow online classes.
Compli® will help you and your practice effortlessly advance its compliance proficiency by training your entire dental team online and at your pace, while earning valuable CE credits!
With Compliance Training Partners You Get:
Exceptional, Interactive Education Solutions
Fully Online Programs
Informative, Simple-to-understand Material
Flexible, Convenient Training Options
On-Demand Experienced Consultant Support via toll free phone, email, and text
Assistance in responding to OSHA and HIPAA Inspections
Guidance to required and recommended products
Effortlessly Advance Your Practice's Compliance Proficiency Today with Compli® from CTP!
Includes unlimited OSHA, HIPAA and infection control training, CE's, toll-free technical support and assistance with OSHA and HIPAA inspections. The program also includes exclusive access to the CTP Audit App for OSHA, HIPAA and infection control, allowing you to quickly and easily evaluate your level of compliance.
Offered Exclusively in Partnership with

Contact Us For More Information