Help Ensure Your Medical Facility Stays Compliant
With Compliance Training Partners, training programs are designed to deliver genuine interactive content and features to maximize user comprehension in a single source. Train with the best and most experienced medical compliance experts on OSHA, Infection Control, and HIPAA rules and regulations through convenient, easy-to-follow online classes.
Compli® Med will help your facility effortlessly advance its compliance proficiency by training your entire medical team online and at your pace.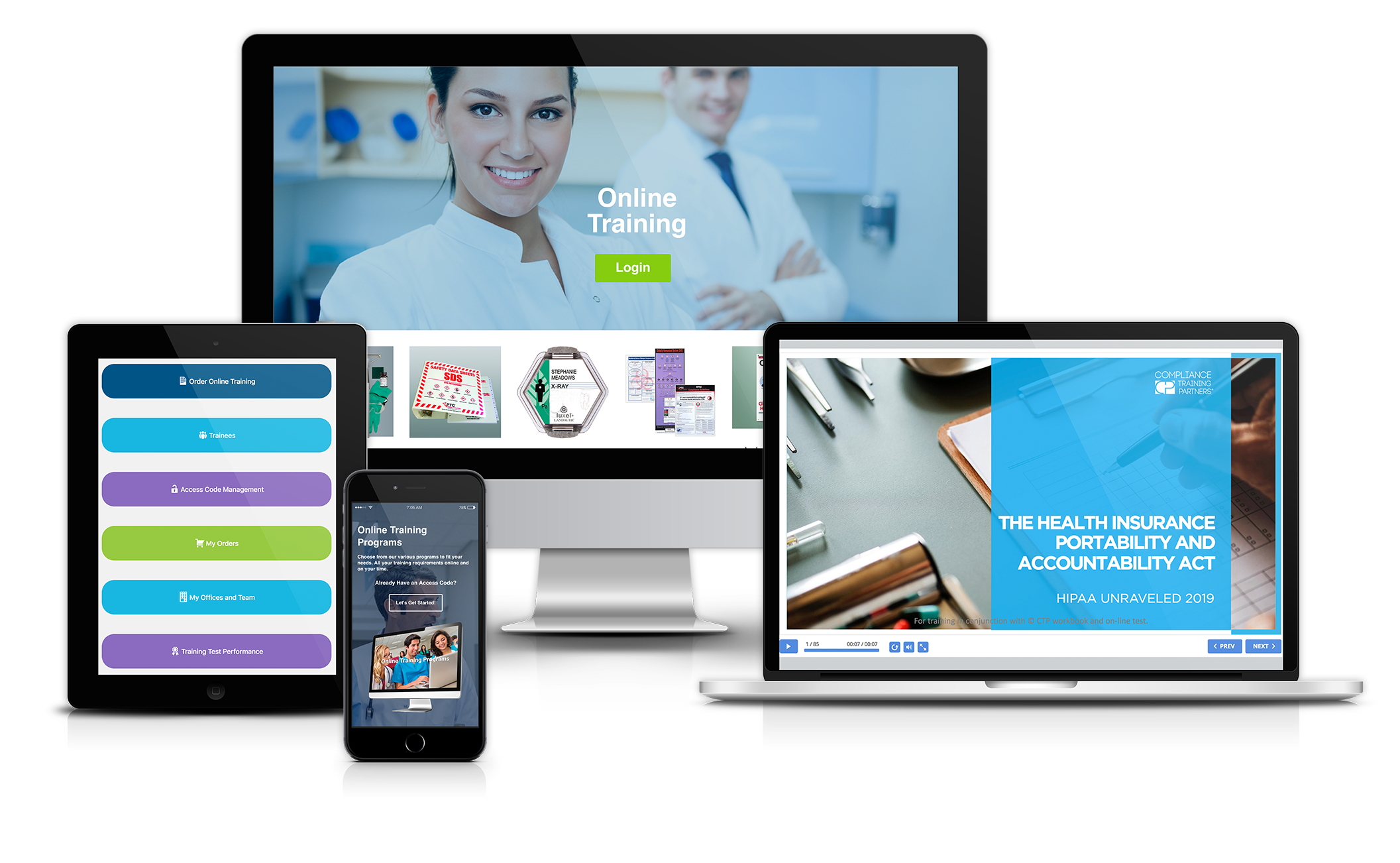 OSHA and HIPAA Compliance Made Easy with Compli® Med
With Compli® Med You Get Training:
Exceptional, interactive education solutions for your entire team

Informative, simple-to-understand material

Flexible, convenient training options with fully online programs

HIPAA training

OSHA & Infection Control training

Sexual Harassment training
With Compli® Med You Get Support:
On-demand experienced compliance expert support via toll-free phone, email, and online chat

Assistance in responding to OSHA and HIPAA inspections

Guidance to required and recommended products
With Compli® Med You Get Oversight:
Access to a centralized cCompliance Dashboard for record-keeping of core areas of compliance such as weekly eyewash checks, monthly fire extinguisher checks, weekly spore testing of autoclaves, and more

Exclusive access to the Compli® Audit App, which enables you to do a detailed OSHA, HIPAA, and Infection Control review of your entire facility

Regional Manager oversight functions

Centralized record-keeping of your team's compliance training certificates

And more!
To learn more or order, please contact us at: