Integrated Marketing Across Media: Powering Your Brand & Practice
JUNE 22, 2021
6PM – 7PM EST LECTURE
Description
Integrated marketing is a strategy used by virtually every successful business and brand. Yet today, marketing hype and information about what works and doesn't can be dizzying if not downright confusing.
This course provides valuable insights on marketing strategies and will cover the spectrum of media from TV and direct mail to social media, web advertising and more. We will explore the impact of consumer behavior and media utilization, which directly affects how patients choose your practice. You'll learn to dispatch hype and better understand where and how to invest in marketing.
Objectives:
Truly understand where "patients come from"
Understand the state of traditional and digital media and its impact on marketing & budgeting
Understanding the crucial elements and impact of branding done right
Identify hype and reality in marketing based on data and consumer/patient behavior
Build an integrated marketing plan that delivers cost efficiency and builds your practice's brand
Learn to measure only what matters
SPEAKER: Abe Kasbo, CEO of Verasoni Worldwide
Abe Kasbo is Founder and CEO of Verasoni Worldwide, a marketing communications advisory, consultancy and agency located in Fairfield, NJ. Founded in 2005, The firm delivers meaningful, integrated marketing communications strategies across channels to Fortune 500, middle-market and startup clients in the US and around the world. The firm serves various industries including dental, healthcare, banking and finance, professional services among others. Abe serves as an advisor to C-Suite executives on communications, branding, and public relations strategies. Abe is Chair of Advisory Board for The Center for Entrepreneurial & Innovation Studies at Seton Hall University. He served as Community Board Member for The Walt Disney Company's live action movie, "Aladdin" starring Will Smith.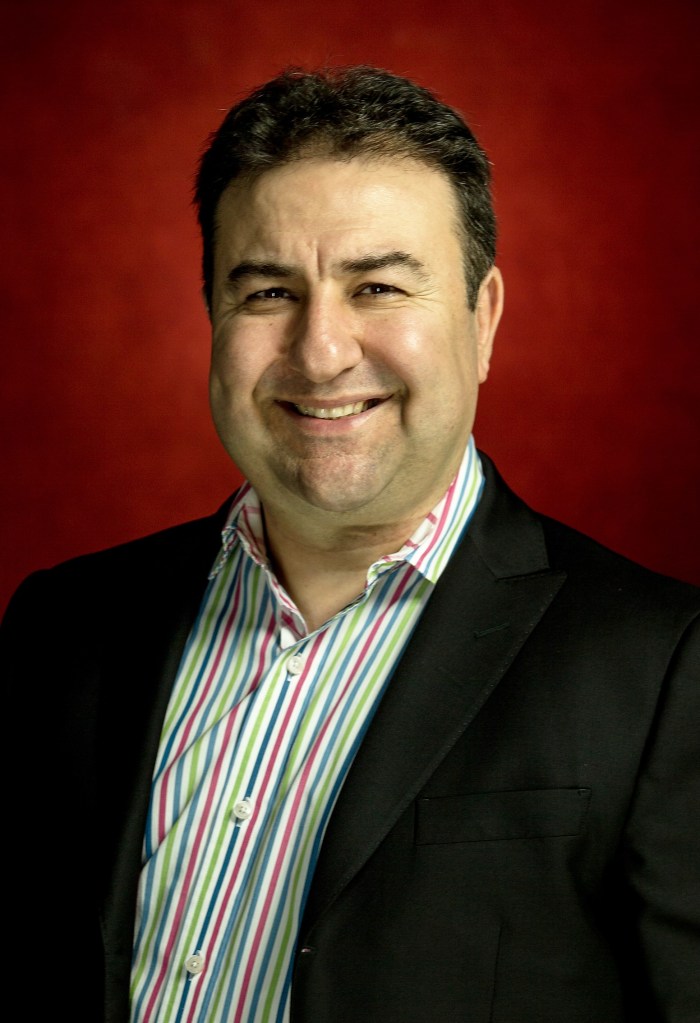 Abe has been featured in various media outlets including The New York Times, Forbes, Institutional Investor, PBS, Bankrate.com, The American Marketing Association, Dental Economics, The National, The Record, The Star-Ledger, FOX, WOR, WCBS, New Jersey Monthly, Becker's Hospital Review, as well as international media in Europe and the Middle East. He has spoken on various topics at many universities including Princeton, Fordham, Seton Hall, Yale, University of Michigan, Rice among others and has been a panelist at the Swedish-American Life Sciences Summit in Stockholm and featured speaker at #140 Conference in Montreal, Canada.
He was inducted into the Seton Hall University Entrepreneur Hall of Fame in September 2018. Abe is the founder of OnlyOneToothBrush.com – a philanthropic effort aimed to bring 200,000 toothbrushes to support the oral health of Syrian refugees in Germany, Canada, and the United States. Abe is a board member of the London-based Awareness Foundation and served as board member of Phi Alpha Delta Law Fraternity International Foundation.
He holds a Master's Degree in Public Administration with a focus on Healthcare Policy and Management, and a Bachelor of Arts in Political Science from Seton Hall University.
Mr. Kasbo is recognized for reinventing the agency/client model to deliver more value and reliable, sensible advice and strategies to clients in the wake of the digitization of the consumer ecosystem which continues to change rapidly and unpredictably.