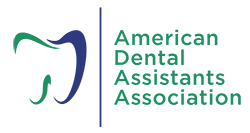 Safe Dental Assisting
In the COVID-19 Environment
Safe Dental Assisting In the COVID-19 Environment
In addition to the compliance requirements that existed pre-COVID, additional infection control and safety guidance has been issued. This live webinar will update dental assistants on OSHA requirements and Centers for Disease Control and Prevention best practices for treating our patients during the COVID-19 pandemic period. In addition to practicing safely, we must utilize efficient and cost-effective solutions to ensure the success of the practices we work in. The course will review several practical and inexpensive solutions that will allow you to be safe and your practice to thrive.
Date: Wednesday, February 24, 2021
Time: 7 PM EST
CE Credits: 1 CEU
Questions: Please contact Julie Shaffer at 888-388-4782
About Compliance Training Partners
Compliance Training Partners is dedicated to advancing the compliance proficiency of dental, medical and animal health facilities by providing high quality, efficient and flexible training options to their team members. In addition, the company offers a full-line of required safety and testing products designed specifically for professional facilities. Their team of OSHA Approved Trainers are highly experienced, having assisted in more OSHA and HIPAA inspection responses for healthcare facilities than anyone in the United States. Compliance Training Partners hold themselves to the highest standards of ethics by providing quality products and services that are fully supported by their dedicated team of compliance and safety experts.