New Users Receive 10% off on Compli® From Compliance Training Partners -- Today-Only Offer!
Compli® will help you and your practice effortlessly advance its compliance proficiency by training your entire dental team online and at your pace, while earning valuable CE credit. Book your complimentary consultation now to qualify.
Compliance Training Partners is dedicated to advancing the compliance proficiency of dental, medical and animal health facilities by providing high quality, efficient and flexible training options to their team members. In addition, the company offers a full-line of required safety and testing products designed specifically for professional facilities. Our team of OSHA Approved Trainers are highly experienced, having assisted in more OSHA and HIPAA inspection responses for healthcare facilities than anyone in the United States. At Compliance Training Partners, we hold ourselves to the highest standards of ethics by providing quality products and services that are fully supported by our dedicated team of compliance and safety experts.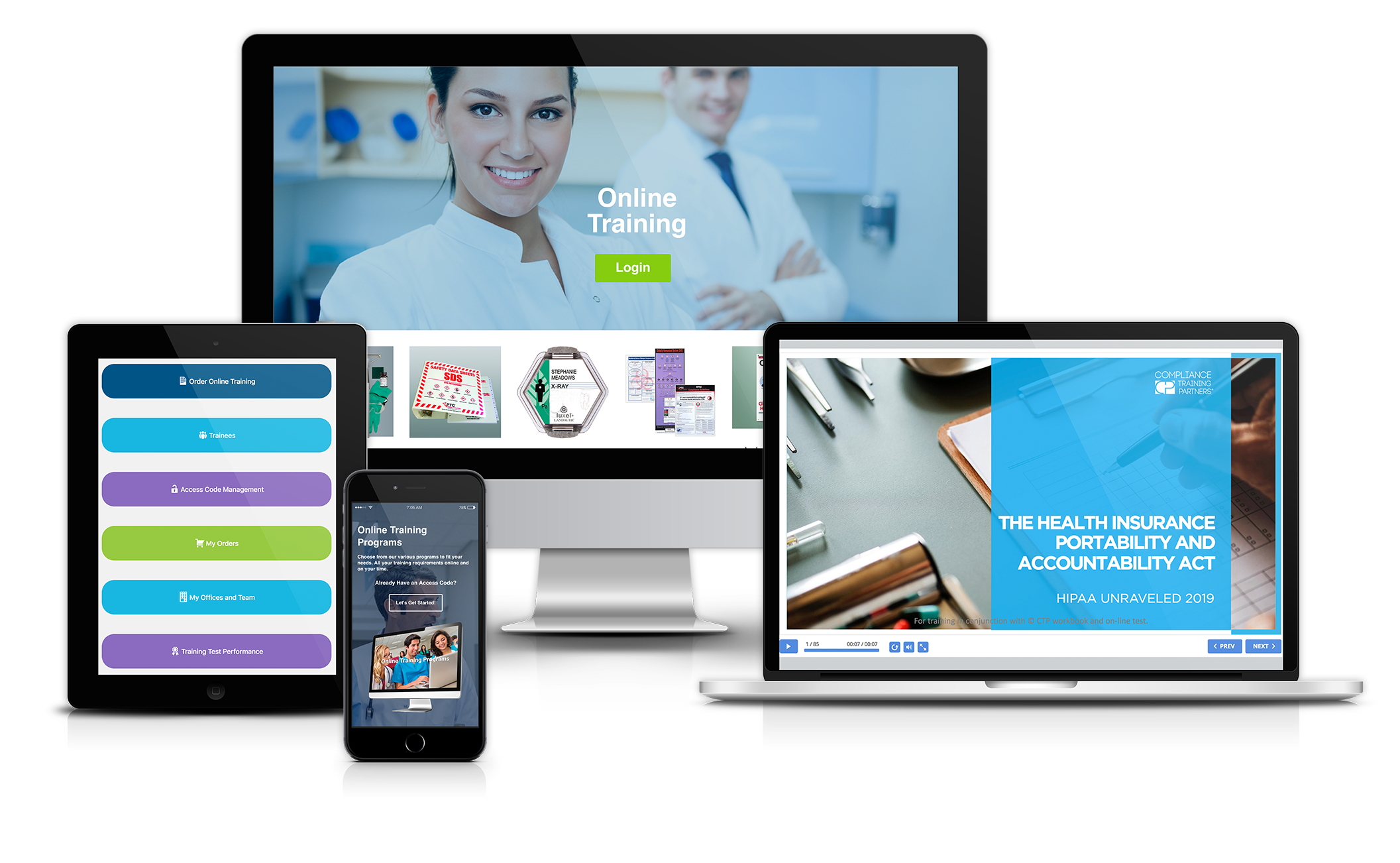 *In order to take advantage of this promotion, you must (i) complete and submit the consultation inquiry form by 11:59 pm on March 29, 2021 and (ii) complete your purchase of Compli® by April 9, 2021. This offer cannot be combined with any other Henry Schein Dental promotion. Participation eligibility is restricted to U.S. residents, 18 years and older. Void where prohibited. Participating in a promotional discount program (e.g., points, discount redemptions or other special awards) is only permissible in accordance with discount program rules. By participation in such program, you agree that, to your knowledge, your practice complies with the program requirements. Note: This promotion may offer a discount. You must fully and accurately report any discounts, rebates or other price reductions ("Discounts") to Medicare, Medicaid, Tricare and any other federal or State program upon request by any such program. You must claim the benefit of these discounts in the fiscal year in which the discounts are earned, or the following year. Accordingly, you should retain any documentation, including your invoice or purchase order, of Discounts. It is your responsibility to review any agreements or other documents applicable to these prices to determine if they are subject to any Discounts.